PatternMaker Sewing Projects
Baby's tailcoat
This is how Carolus got this fine tailcoat suit for his christening ceremony.
The suit has been designed and sewn by textile teacher Kirsi Kostamo (

kirsi.kostamo@pp.inet.fi ) at the Tuusula Community College, Finland using

PatternMaker babies' patterns .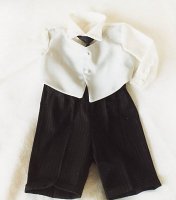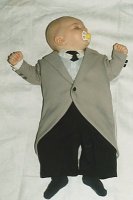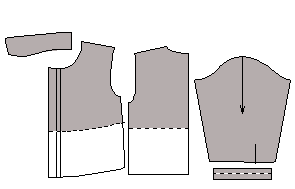 The shirt
The shirt was sewn using the Babies' shirt patterns (bshirt.mac) to the waist length. The pants were sewn to the hem of the shirt at the waist as explained below.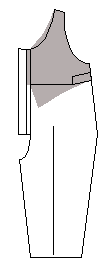 The pants and the vest
were combined to the shirt using the patterns of the babies' sleeveless suit (bbibsuit.mac). Into the combining seam of the shirt and the pants at the waist, a casing was sewn and a rubber band was inserted in it. This helps the garment to sit better on the baby.
For the vest only the front parts were sewn and its shoulder and side seams were sewn into the corresponding seams of the shirt.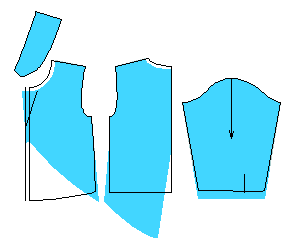 The jacket
was designed using the babies' shirt patterns (bshirt.mac) adding the collars, the lapels and the tail to it. To get sufficient amount of ease to the tailcoat, the shirt patterns were selected as one size bigger than would have been needed for Carolus. In the PatternMaker babies' macros the sizes can be chosen according to the height of the baby from 68 to 98 cm, with 4 cm intervals.
Fitting
It is very difficult to try the garment on a baby, so use another fitting garment of the baby to check that the measurements of the garment will be all right.