Pattern Maker: Pattern Drafting Software for PC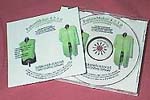 PatternMaker is a CAD-program programmed for pattern drafting in the USA. It is an independent CAD software package. Using plug-ins, macros, with the PatternMaker package allows one to draw patterns with one's own measurements.



To the website of PatternMaker Software, USA

PatternMaker software allows drawing patterns for all kinds of figure shapes. Computerized patterns solve problems especially if you often need to adjust standard patterns to fit your body shape.
PatternMaker 7

Read about PatternMaker 7 properties
Five program versions available
PatternMaker Basic, free, to run the macros
PatternMaker Deluxe, program version to run the macros and edit the patterns drafted by the macros
PatternMaker Home, complete, independent CAD software package
PatternMaker Expert, with grading and digitizing
PatternMaker Marker, industrial version
Freeware Basic Version
The Free PatternMaker Basic contains macro patterns for ladies trousers and collars in fully functional form. The Trouser Macro allows you to print trouser patterns with your measurements. The Collar Macro can be used to print collars for existing jacket patterns.
Print with any printer
Patterns can be printed out with any printer. If the printer uses A4 or Letter paper, the program divides patterns onto several sheets and prints guides for matching into the corner of each sheet.

Read more about PatternMaker program versions

You can also read more about PatternMaker on the



PatternMaker Software Website
Macros - fashion patterns to given measurements

Adjusting computerized patterns for your own measurements is easy: all you need to do is enter your measurements and the computer will print out patterns with a precise fit for you! Macro pattern collections are available for all basic ladies garments, as well as for menswear, teenwear, childrenswear, babywear, maternitywear and lingerie. PatternMaker Macros have been designed and programmed in Finland using the Scandinavian pattern drafting method.



Read more
PatternMaker & Macro Quick User Guide
PetternMaker Macro Quick User Guide is now available on this site.



Read more
Measuring makes the difference

Measuring is the most important thing that is different in PatternMaker compared to other pattern drafting programs sold in USA. Only unambiguous and easy to take measurements are needed. This is because the pattern drafting system used for programming the macros is different, the Scandinavian one.

Scandinavian pattern drafting system is very near to the Mueller & Sohn pattern drafting system widely used in Europe (e.g in Burda patterns).

Read about the measuring for the PatternMaker macros. Use the measuring instructions also for the pattern drafting lessons on this site.



Click here
Use PatternMaker for many purposes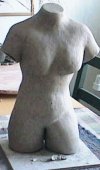 I have used PatternMaker to produce patterns for a women's clay torso. I do not know whether "real artists" approve my technique but for me it was a lot of fun!



Read more
Pottery as a hobby
Pottery is one of my dearest hobbies. If you want to see pictures, click on the link below. The text is in Finnish but the photos are international :)



Click here to see photos
Pattern drafting instructions for women's basic bodice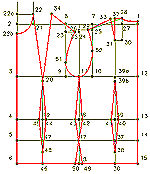 Pattern drafting instructions for women's basic bodice have been published on this site. Please

click here. If you want to see how PatternMaker macros draft patterns according to the Scandinavian pattern drafting system, please refer to these instructions. It is exactly the way PatternMaker macros draft basic bodice. Each macro starts with basic bodice according to given measurements on top of which design alterations are programmed. If you want to try drafting your basic bodice manually, just follow the instructions.
If you want to have basic bodice for men, women and children to given measurements and with many ease options, please use the



basic bodice macro.
PatternMaker Hats Collection and PatternMaker Womens Coats Macro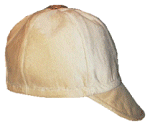 PatternMaker Hats Collections contains patterns for hats, hoods and caps. PatternMaker Women's Coats is a single macro (not a collection) that drafts a custom-fit pattern for an overcoat or robe.

Read more
Rococo-garments with PatternMaker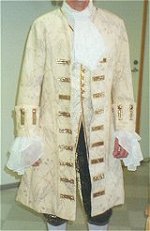 In autumn of 2001, students at Keski-Savon oppimiskeskus, a trade school in Finland, costumed
Shakespeare's "Twelfth Night" using PatternMaker Software.

Read more